Pekalongan Batik Shop Recommendations – Batik is a typical clothing of the Indonesian people which is also one of the cultural heritages of the archipelago that has been recognized by UNESCO. Not only functions as clothing, batik also contains works of art found in cloth motifs that are rich in philosophy and history. These motifs also characterize the name and region of the batik origin. One of the areas known as the best batik producers in Indonesia is Pekalongan City.
The city of Pekalongan is indeed synonymous with batik, this refers to the many batik craftsmen who were born and developed in the city. If you are traveling to Pekalongan city, don't be surprised if you find many Batik production centers both at home and industrial level. No doubt the city of Pekalongan is also known as the "Batik City", this is due to the existence of the city of Pekalongan in maintaining and preserving batik artworks to this day. Many batik motifs come from the city of Pekalongan, these motifs were born from a series of historical events or were born from outside cultural influences. For example, Hokokai batik is a type of batik that is influenced by Japanese culture because of its kimono-like shape, and there is also a Phoenix bird patterned batik that was born due to the influence of Chinese culture. But of all these types and motifs, the Jamplang motif is the most recognizable motif in the city of Pekalongan, the reason why the Jamplang motif is the most recognizable is that it adorns the logo of the City of Pekalongan. If you're looking for batik typical of the city of Pekalongan, it doesn't feel right if you haven't visited the following places :
The Setono Wholesale Center or better known as PGS is a market which is located at Jalan Dr. Sutomo No. 1-2, Karangmalang, East Pekalongan District, Pekalongan City is one of the largest batik centers in Pekalongan city. There are written batik or stamped batik with various motifs and variations that you can find here, and you can buy them from retail to wholesale. The strategic location makes PGS never empty to visit, plus the market working hours that are open until the evening make PGS one of the places that is always crowded in Pekalongan city.
International Batik Center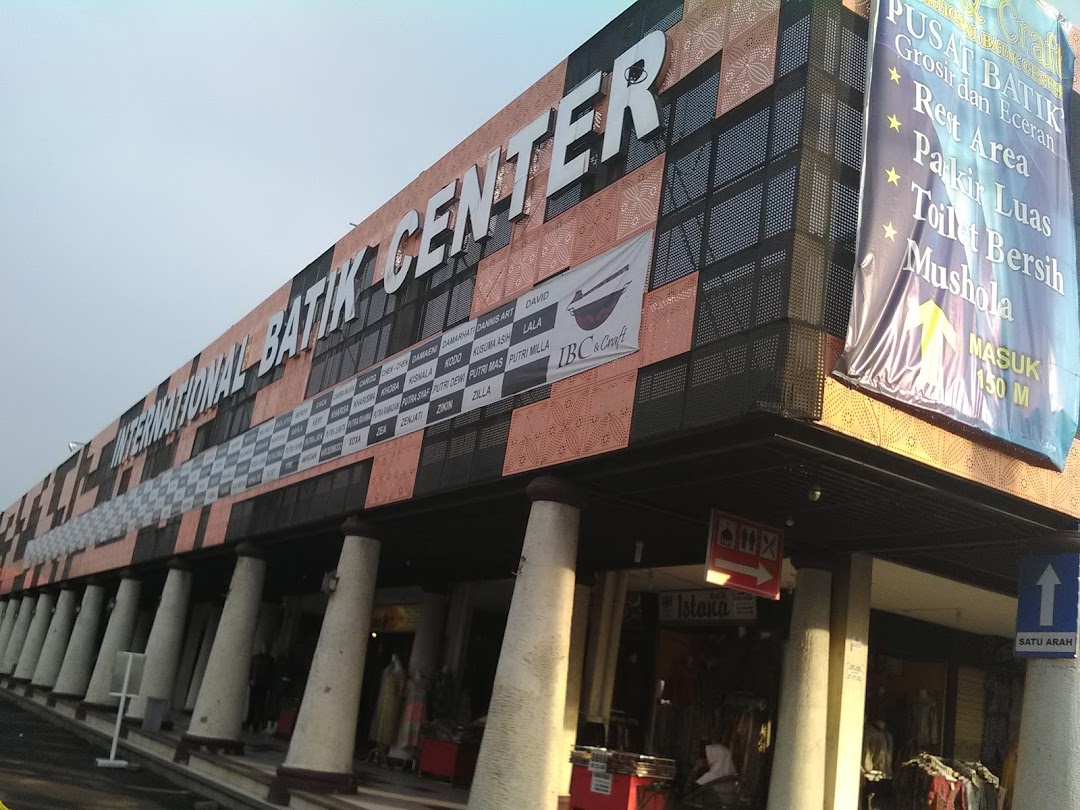 Unlike the Setono Wholesale Center, the International Batik Center is more like a batik supermarket which specifically sells batik products from Pekalongan. If you want to find batik with premium quality, the International Batik Center is the place you must visit. There are types of written batik or stamped batik that are sold by hundreds of outlets. In addition to selling batik, the International Batik Center also sells various souvenirs with the concept of batik which can be an option if you want to buy other products. Equipped with various supporting facilities that are quite complete, making the International Batik Center a recommended place that you need to visit in the city of Pekalongan. The International Batik Center itself is located in Wiradesa District, Pekalongan.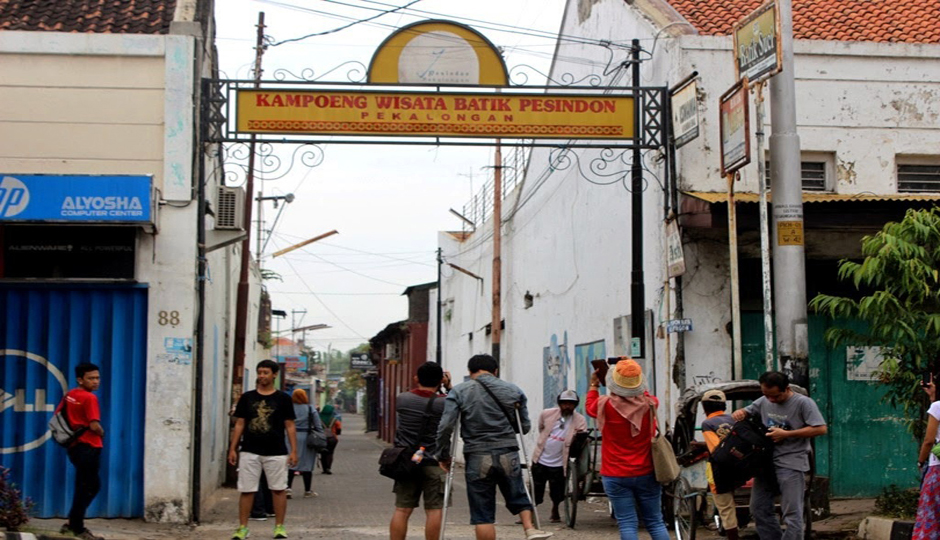 Pesindon Batik Village is a village located on Jalan Pesindon Raya, Kergon Village, West Pekalongan District, Pekalongan City. Pesindon village is known as a batik village, because of the many batik SMEs that live in the village. Its location in the urban center of Pekalongan, makes Kampung Pesindon easy to visit by many people. When visiting this village, you will be presented with a panoramic view of batik on the right and left side of the trip with many showrooms for batik craftsmen and batik murals that adorn the walls of the village. The advantage of buying batik in Kampung Pesindon is that you can interact directly with batik craftsmen, and what is even more proud that batik products from Kampung Pesindon have also been able to penetrate the international market.
If you are looking for rare batik works aka "limited edition", maybe the Batik Art Oey Soe Tjoen shop is the place you are looking for. Why is that? Because the batik that is produced has a characteristic that is alternating motifs that have different image motifs. In addition, you can find Hokokai batik, which is batik that has a shape like a kimono, even the motifs on Hokokai batik are specially exported from Japan. If you want to visit the Oey Soe Tjoen Batik Art center, you have to go to the Kedungwuni area.
Besides Pesindon Village, there is also another village where the majority of its residents make a living as batik craftsmen, namely the Wiradesa village. The address is Kepatihan, Wiradesa District, Pekalongan City. In this village there are many batik showrooms, one of the famous ones is Wirakuti batik. If you want to find wholesale batik, then Kampung Batik Wiradesa is the right place for you to visit.
those are some if the recommended Pekalongan Batik Shops that we recommend, if you go to Pekalongan city. If you want to see recommendations for batik places in other cities, stay tune on our website, because we will provide recommendations for places to buy batik in other cities.