Recommendations Batik Shop in Bekasi – Batik has been embedded in Indonesian culture, even known as the identity of the Indonesian nation. Batik has existed since ancient times in the royal era in Indonesia, the art of batik has been widely practiced from that era until now. At first this batik was only used for the royal family in Indonesia but along with the development of the era, batik can now be worn by anyone. This batik is known to the world through President Soeharto while attending a UN conference. And now batik has been registered and designated by UNESCO as Indonesia's cultural heritage on October 2, 2009. From there the Indonesian government set October 2 as National Batik Day.
Batik has beautiful and unique colors and motifs, making it more popular with our society, not only for formal but also non-formal occasions. There are many batik motifs in Indonesia, each region has its own unique motif. One of them is the city of Bekasi which also has a unique batik. This Bekasi batik motif is quite different from other regional batik motifs, Bekasi batik has a characteristic that is a combination of Betawi and Sundanese cultural elements. Here are recommendations for Bekasi Batik Shops that you can visit.
Also read the article: Recommendations Batik Shop in Tangerang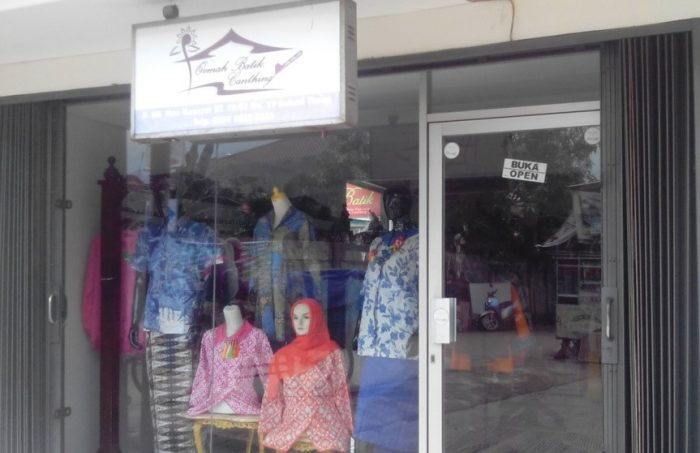 OBC Batik boutique is located on Jl. Kh. MAS. Mansyur No.72, Bekasi Jaya, East Bekasi, Bekasi City. OBC Batik produces its own batik, the price of batik here is quite affordable starting from 99,000 thousand you can get good quality batik here. The complete collection of men's and women's batik is available here, if you want to see the batik catalog you can visit Instagram @obcbatik_official and if you want to shop online there is Shopee with the name obcbatik, catalog. Open daily from 08.00 to 21.00.
This shop accepts orders for batik for men and women, from children's clothing to adults, and can also order batik for wedding events. This store provides a Tokopedia online store called Tiara Batik Official, you can shop from home by visiting the online store. Instagram @tiarabatikbekasi you can contact via direct message if you want to order batik here. This shop is located on Jl. Lumbu Bar. Raya No.33, RT.007/RW.010, Bojong Rawalumbu, Kec. Rawalumbu, Kota Bks, West Java 17116. The store's operating hours are from 09.00 – 19.00 every Monday – Sunday.
This shop is located on Jl. Quail VI, RT.003/RW.015, Mustika Jaya, Kec. Mustika Jaya, Kota Bks, West Java 17158. Providing various types of batik and types of fabrics, you can get trendy batik fashion at this shop. The price is relatively cheap, but the quality of the batik is still good, batik with contemporary motifs is always there and this is what makes it one of the recommendations for batik shops in Bekasi City. The shop is open from 08.00 and closes at 18.00.
Also read the article: Recommendations Batik Shop in Semarang
Those are some recommendations for Bekasi Batik Stores that you can meet and shop for batik needs. We provide these recommendations, of course, to make it easier for you if you are looking for a good and quality batik shop in the Bekasi City area. Don't forget to visit our web page to see articles in other areas. If you want other Batik Shop Recommendation articles, you can give them in the comments column. And Thank you!