Currently, written batik is not only a model of ancient batik clothes in Indonesia but has become part of the trend of modern women's batik clothes in the current era. Currently, batik cloth has undergone many developments from the side of the batik motif itself to modern women's batik clothing models where designers compete to present their latest batik designs in various fashion shows. You can see pictures of modern women's batik clothes from well-known designers below.
Models of modern women's batik clothes this year are expected to be dominated by simple batik clothes in the form of a combination touch with bolero, vest, cardigan, and blazer. And batik clothes with a simple two-piece model are likely to become a trend in 2015.
In Indonesia, we have the Jakarta Fashion Week event which is held annually by the Azura Activation group as a place for designers of modern women's batik clothes to showcase their latest fashion designs. At the 2015 Jakarta Fashion Week, batik has its place there where batik designers such as Iwan Tirta, Priscillia Saputro, and Anne Avantie present their latest modern women's batik designs which you can see in the pictures section of this article.
Below is a model of the latest modern women's batik clothes that might become a fashion trend in 2015, including the following:
Modern Women's Batik Shirt Models
The design of modern Muslim batik clothes this year still refers to the basic concept of wearing the hijab, for the hijab provisions, you can ask the hijab community in Indonesia. However, in terms of the trend of the batik robe model, there have been many changes starting in 2008 which grew rapidly until Indonesia became a trendsetter in Muslim dress. Now young people have begun to realize that women must wear the hijab, but still prioritize the design of trendy batik clothes but do not violate religious rules.
One of the designers who designed the model of Muslim batik clothes, Dian Pelangi, has made many designs for the latest Muslim batik clothes models by highlighting the combination of bright or pastel colors that are specifically for young people, which you can see in the picture of the modern women's batik dress model where Dian Rainbow photo with the models during an exhibition in Germany.
Modern Women's Batik Clothes for Work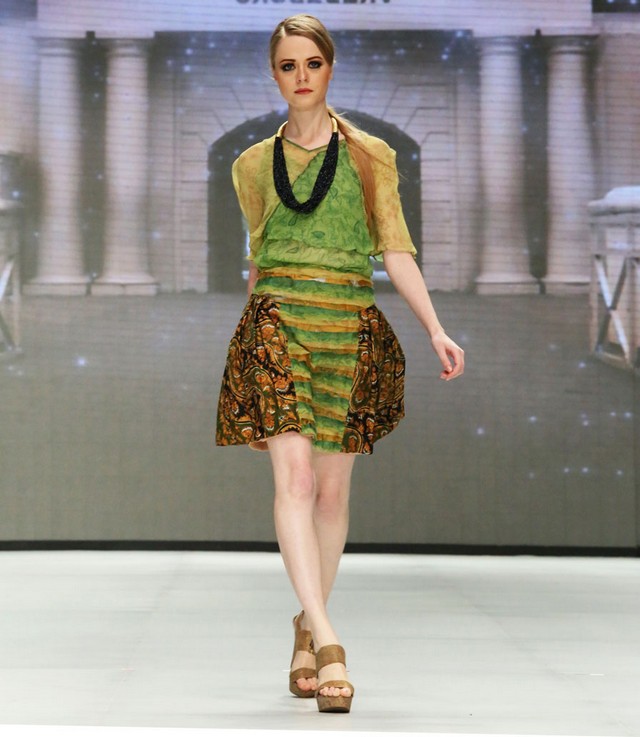 Well, for this one business, the model of modern women's batik clothes for work is still the prima donna in the market for buying and selling batik clothes in Indonesia. The modern women's batik shirt model for special office work this year only emphasizes the combination of the use of long-sleeved batik clothes to make it more versatile so that the office work batik shirt model can be worn for parties as well as formal events.
One of the Indonesian airlines has used batik clothes as work clothes for flight attendants. You can see the batik shirt design in the batik image below. In plain view, the batik dress model is very versatile, aka multifunctional to support the activities of workers who have a busy schedule where they cannot change clothes in a short time, can also be used as clothes for parties, as well as batik clothes for official events. very versatile isn't it? ️😉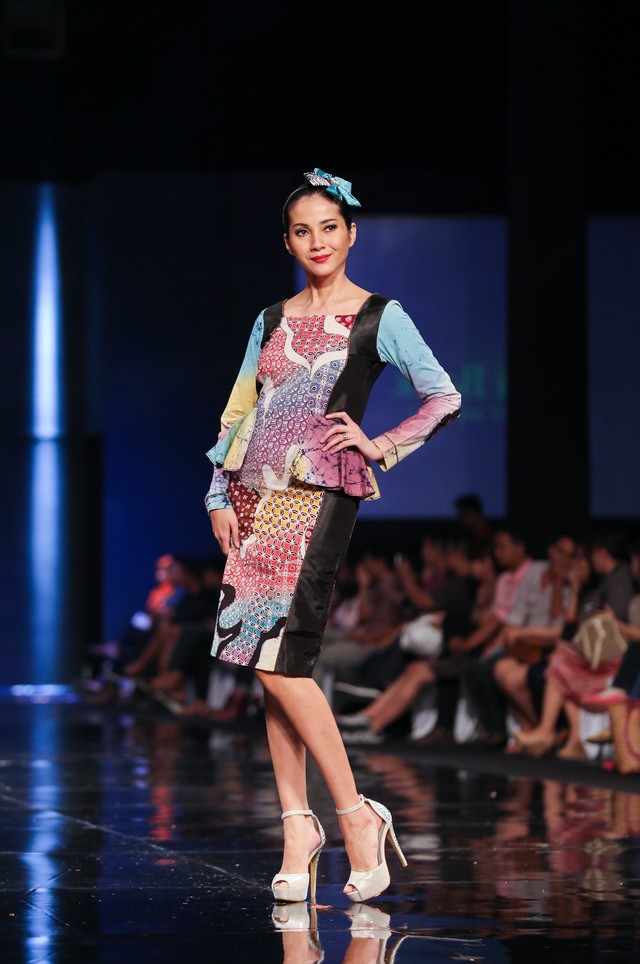 The Latest Family Batik Dress Model
If you talk about family, it means that the relationship is father, mother, children, and grandchildren. We have summarized several models of modern family batik clothes that might become a fashion trend in 2015. Take a look at some of the pictures below, the batik shirt models presented are more focused on the color gradations on the batik cloth, especially the children's batik clothes, and models. women's batik clothes. For a couple or sarimbit or a couple, it's more glamorous for this year, where it can be seen in the batik clothes worn by the women. While the model of batik clothes for obese people, batik designs seem looser, so that the parts that look fat are not too prominent.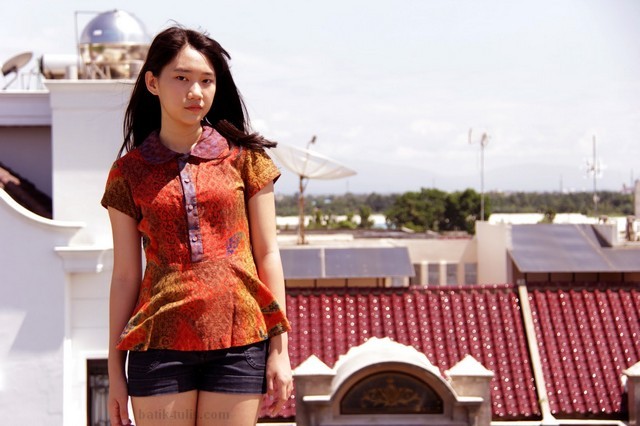 The Latest Modern Women's Batik Dress Model
Examples of Models of Modern Women's Batik Clothes 2015
The following examples of modern women's batik clothes are perfect for those of you who are glamorous and really like the elegant impression.
Brand Model of Modern Women's Batik Clothes
For brands of modern women's batik clothes, there is no need to doubt who they are, who have more than 20 years of experience in the field of batiks such as danarhadi and keris batik.
The author of this article on the latest modern women's batik clothes would like to thank Jakarta fashion week 2015, especially Iwan Tirta, Danar Hadi, Dian Pelangi, and Priscillia Saputro.