Recommendations Batik Shop in Cilegon – Batik art is the art of drawing on cloth or cloth with patterns or motifs in which this cloth is used as clothing. So this Batik has been known since the time of the Majapahit kingdom, this Batik spread very rapidly in the Java area. This batik was originally only worn by royal families in ancient Indonesia, and now it has grown so that non-royal families can wear this batik. Now Batik has also been recognized by UNESCO as the original cultural heritage of Indonesia. When discussing Indonesian culture, it is closely related to batik. In Indonesia, each region has its own unique batik and has different motifs and patterns. There is no doubt that nowadays people are starting to like batik, whether male or female, because the motifs are very interesting.
Cilegon City is a city in Banten Province. The city of Cilegon has another name, namely the city of steel, it can be called the city of steel because it is the largest steel producer in Southeast Asia. Not only in Solo City, Yogyakarta City, and Pekalongan but Cilegon City also has a unique unique Batik, namely Batik Krakatoa, this batik is inspired by the name of Mount Krakatau which is located in the Sunda Strait. The presence of Batik Krakatoa in this city also has a goal to improve the economy of the surrounding community and the presence of Batik Krakatoa gives pride to the people of Cilegon City. For now Batik Krakatoa has spread in Batik shops in Indonesia so it will be easy to find it if you want to buy Batik Krakatoa clothes.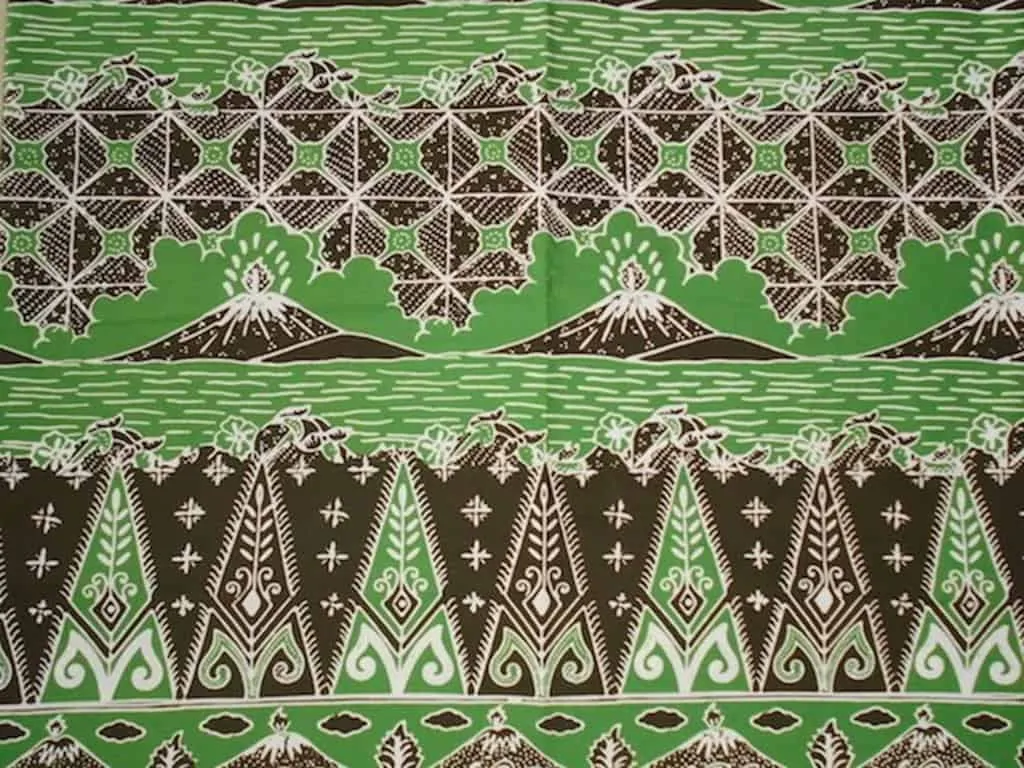 Batik Krakatoa Source: keluyuran.com
Also read our article: Recommendations Batik Shop in Bekasi
We will give some Recommendations for Batik Shops in the Cilegon City area, as follows.
This Batik Omah shop provides a variety of batik needs for you, ranging from men's and women's fashion here. Offering premium Batik at the lowest prices in Cilegon City, using good quality materials and of course comfortable to wear. The price of batik in this shop starts from 45,000 thousand. This shop accepts orders for batik uniforms for weddings, offices, school uniforms and others. The address of this shop is Jl. Bukit Baja Raya 3, Ciwaduk, Kec. Cilegon, Cilegon City, Banten 42415. This shop is open Monday – Friday from 09.00 to 17.00.
This shop is located at Perumnas BCK, Jl. Cibeber Blok D1 No.06, Cibeber, Kec. Cibeber, Cilegon City, Banten. Providing batik products with the latest fashion ranging from men's shirts to women's clothing. The batik collection is also complete here, even if you don't find the motif, you can order it first. This shop also accepts orders for weddings or orders for school uniforms. The shop operates every day from 08.00 to 20.30 WIB.
Batik Arum Lestari Cilegon
This shop provides a variety of Batik needs. The shop, which is located at Perum Kedawung Rahayu Blok F3 No.29 Tamanbaru Citankil Cilegon, was visited by the Deputy Chairperson of the Cilegon City DPRD. Offering various types of fabrics and typical batik motifs in Indonesia that are available in full, this shop is highly recommended to visit and shop. The price of batik here is relatively affordable depending on the type of fabric. The shop's opening hours are Monday – Friday from 15.30 to 20.00, Saturday and Sunday from 08.00 to 20.00.
Those are some of the recommended Cilegon Batik Shops that you must visit to shop for your Batik needs. Thank you for visiting our website, and wait for our next article