Toko Batik Banten Recommendation – Batik is a work of painting originally from Indonesia made with the ikat dipping technique, writing canting technique, stamp technique, printing technique, and colet technique, in its manufacture, depending on the fabric material used. Batik is a typical Indonesian work that has a philosophy in every line of its motifs. Banten batik motifs are generally taken from the stories of the relics of the Banten Sultanate such as pottery motifs, while in the use the color it is more dominated by gray which symbolizes the harsh but reluctant nature of Banten residents.
Banten batik motifs are not inferior to other Javanese batik motifs, they have 250 beautiful batik motifs with details of 170 patented motifs and the rest are still waiting related to their philosophy. If you are on vacation in the city of Banten, it doesn't feel right if you don't visit the place of batik craftsmen typical of Banten. Sentra Batik Mukarnas is one of the places for batik craftsmen who have a comfortable temapat atmosphere, there you can try to be cr3eative yourself to feel the making of batik yourself. not only that, the price of batik is relatively affordable and the quality is unquestionable. The following are some recommendations for Batik Shops in Banten :
Banten Batik Center, Baduy Banten Batik
Batik Baduy Banten is a typical Banten Batik shopping center, which can be purchased on a large scale or wholesale. The quality of batik is good and the price offered is relatively affordable with others. This Baduy Banten Batik Shop not only serves offline but can also be done online, so for those of you who want to buy Banten batiks but are reluctant to come to the place, you can place an order online.
Banten Batik Gallery Kubil Branch
This batik shop offers a variety of typical Indonesian batik. Batik – the batik is traded has good quality, with various models of clothing forms. In addition to clothes, The Banten batik Gallery Kubil Branch also sells batik fabrics, batik Kaftan, and other combinations used to make batik clothes.
image source badakpos.com
This Banten batik Ballad Shop sells a variety of typical Banten batik which aims to introduce to the community the kinds of original Banten batik. In addition, it also provides comfort to buyers who want to order batik with the desired design, so that they can see directly the models, motifs, and materials that will be used to make it. Open daily from 08.00 to 20.00, Jl. Jend. Sudirman, Sumurpecung, Kec. Serang, Kota Serang, Banten 42118.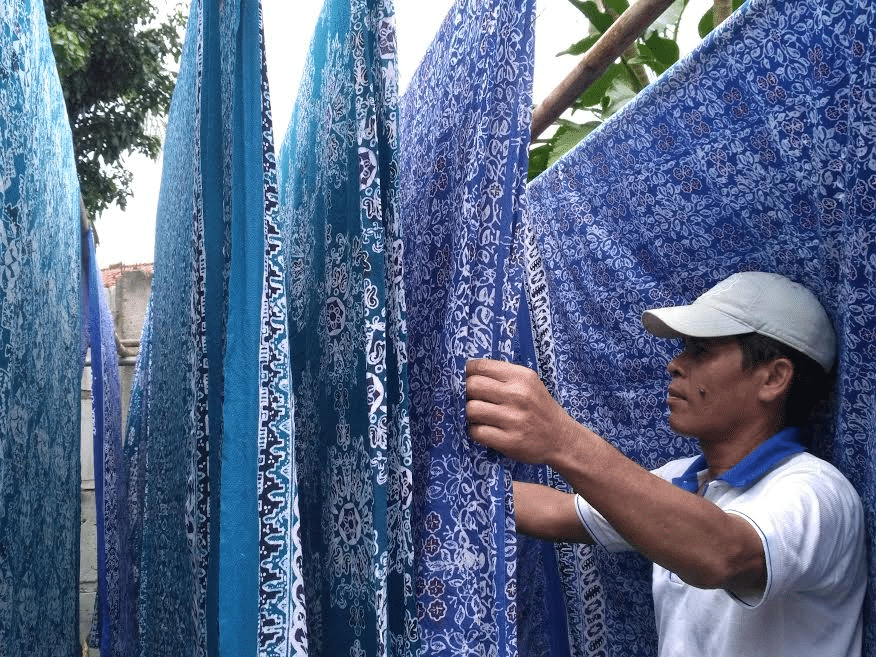 radarbanten.co.id Image source
Batik Banten Mukarnas is a shop that provides a variety of batik in Indonesia, complete with decorations, materials, to ready-to-use batik clothes. In addition, Batik Banten Mukarnas itself also provides training for those who want to practice batik from kinderegarten children to student with an average training of 200 people before the pandemic and during this pandemic, only 1 – 2 individual categories of people practice batik. The price of batik fabric in this forging is sold very affordably depending on the motif and quality.
Those are some recommendations for some places to buy Batik in the City of Banten from us. If you want to see recommendations for batik places in other cities, stay tuned on our website because we will provide recommendations on where to buy batik in other cities next.
Also read our article : Recommendation Batik Shops in Kudus