Klaten Batik Shop Recommendations – Batik is typical of the Indonesian nation, batik between regions id different, ranging from motion, how to make, philosophy and even the materials used can also be different. Batik is one of the famous Icons of Indonesia, the characteristics of regional dantar can be seen from the shape of batik motifs in each of these areas. The philosophy of batik motifs the are usually used are taken from various kinds of events that exist in the area, such as the location of the graphic, the depiction of the people, the name of the city, history, and others. Bayat batik is one of the typical Klaten batiks that has a ketal philosophy of dynamic and open public relations. Bayat batik has distinctive ornaments on its batik, namely in the form of Birowo elephants, Retno doors, Angrem baboons, to Mukti Wirasat.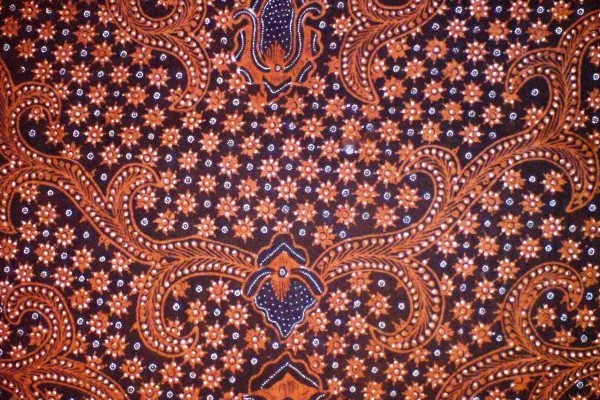 Bayat batik Source infobatik.id Image
In Klaten City, many batik craftsmen at the same time sell their batik at various prices offered according to the quality of materials, texture, complexity, and beauty of batik. If you visit the city of Klaten, it doesn't fell right if you haven't visited the batik shopping centers in Bogor, where each store has its variety of batik icons. The following are some recommendations for Klaten Batik Shops:
Klaten Roemah Bajoe Batik Shop
This boutique is quite well known by the people of Klaten, with its good batik quality and good service. The batik offered in this store is very diverse and varied, there are traditional batik, modern batik, Kaftan, Combination batik, and others. This store also provides Tokopedia and Shopee online shops called Batik Roemah Bajoe, for those of you who want to shop for batik from home, you can go through the application. And if you want to see the latest batik updates, you can visit her Instagram @batik.roemahbajoe, on her Instagram every day LIVE SHOPPING from 12.30 – 16.30 WIB and 19.00 – 24.00 WIB. The address of this store is on JL.Bayangkara No.96, Kelasman, Tonggalan, Kec.Klaten Tengah, Kabupaten Klaten, Jawa Tengah 57412.
Omah Batik Mrs.Purwanti Bayat
facebook.com/batikpurwantibaya Image Source
Omah batik Ibu Purwanti Bayat is a batik sales place that has a comfortable atmosphere. Buying batik directly from the maker, Di Omah Batik Klaten offers various types of fabrics and motifs of typical Indonesian batik. There are types of batik that you can buy, namely, batik caps, batik tulis, batik combinations of writing and stamping, and many more. The price of batik here also varies from cheap to expensive quality. This store is located at Jalan Halmahera No 51 Karangduwet Klaten Tengah, Ngentak, Mojayan, Kec.Klaten Tengah, Klaten Regency, Central Java 57416. This store is open from 09.30 to 17.15 WIB.
Here provide complete batik fabric materials, the fabrics are cheap and quality and there are many fabrics available here, for those who want to buy materials here are also very recommended. This Garuda Wisnu Textile store is located at Jalan Pemuda No.110, Sidowayah, Kabupaten Central Klaten, Klaten Regency, Central Java 57413. Open from Monday – Saturday at 08.30 – 20.00 WIB.
Those are some recommendations for some places to buy Batik in the city of Klaten from us. For those of you who are on vacation or are visiting Klaten City and want to buy batik, you can visit the store. if you want to see recommendations for batik places in other cities, stay tuned on our website because we will provide recommendations on where to buy batik in other cities next.