The History of Magetan Batik Motifs and Explanation – The city of Magetan is one of the most famous places with a center for batik writing fabric crafts that are no less interesting than other regions. THe city of Magetan also has the potential to make Batik Tulis cloth as part of the Characteristics of Magetan Regency which is done by the indigenous people of Magetan city. Local people usuallycall it the term Batik Sidomukti Magetan or Batik Pring, because indeed this Magetan batik motif uses bamboo motifs that are common in Javanese, termed Pring.
Starting in the 1970s, the history of Sidomukti Magetan batik began, and this batik tulis began to become a characteristic of the city of Magetan. The making of this batik tulis was done in Papringan Hamlet, Sidomukti Village, Plaosan, Magetan, Indeed, the batik craftsmen in the village do not only make Pring Sedapur– type batik motifs.
However, there are stiil many other batik tulis motifs taht they can work on, such as the Cucak Rowo batik motif, the Pring Temu Rose batik motif, the Parang Rusak batik motif, and so on. But the most prominent of them is the batik motif "Pring Sedapur". The batik Pring Sedapur motif is used as a character because of the large number of bamboo plants that surround the Papringan area, Sidomukti Village.
Magetan Batik Motifs
The Characteristic of the Pring batik motif is the image of an upright bamboo grove on the top of which there is a picture of the moon. However, there are also batik motifs without any image of the mooon at the top of the bamboo grove image. Magetan batik motifs have fairly strong character, which is characterizsed freely, with relatively bold color combinations (red, light green, and yellow).
To make this batik tulis, it takes between 3 to 7 days to complete a batik motif only. The batik craftsmen wrote a lot of modifications to the Pring Sedapur batik motifs tat are trending in the market.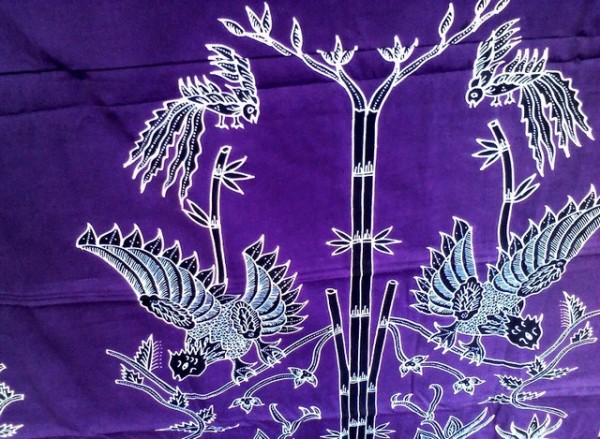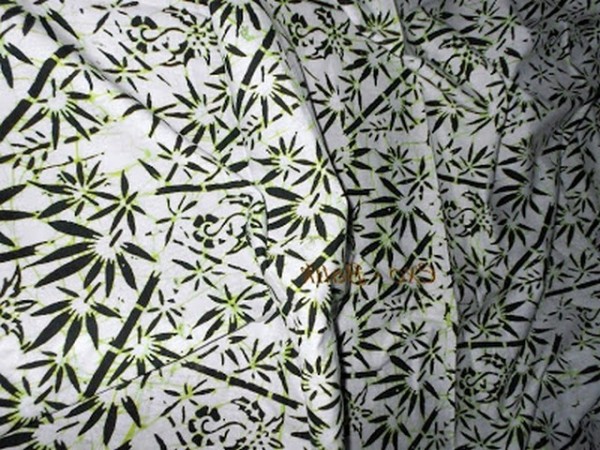 Magetan Batik Picture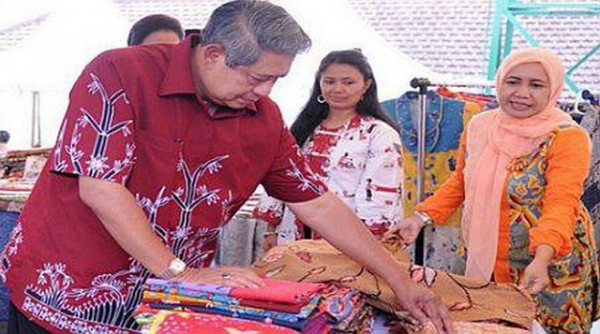 Magetan Batik Dress Model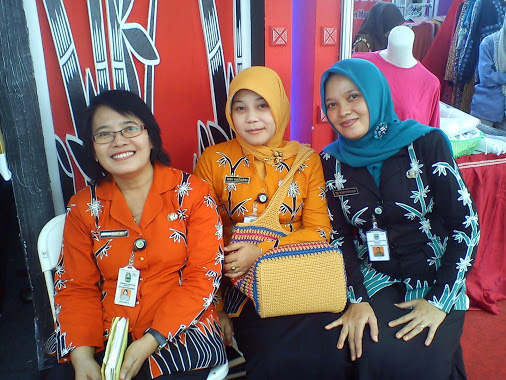 Bibliography of the History of Magetan Batik Motifs and Explanations
History of Magetan Batik Motifs and Explanation Tags :
"history of Sidomukti Magetan batik the price of Magetan Pring batik, Sidomukti batik and explanation, the philosophy of pring Sedapur batik, selling Pring Sedapur batik, the characteristics of Sidomukti batik motifs, Magetan Bamboo batik, types of Magetan batik, Magetan batik and explanation, Magetan batik typical, Magetan Lestari batik, Magetan Kumandang batik."